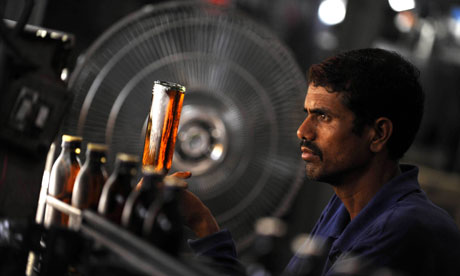 We received News from British famous Data gathering company

"Euro Monitor"

about Whisky.Euro Monitor did survavy world wide about Whisky.They gathered and calculated data about most whisky drinking Countries.People of france drink most of then other countries of World.UAE is on 5 Number and Pakistan stand on 35 Number.
According to Euro Monitor Report India is Number one country in whisky drinking but if we see percentage rate then India stand on Number 9 in the World.
According to Research Company hugest amount of whisky drink in Sub-Continent and Whisky made by Indian famous whisky making Company UB India the world biggest whisky making Company.
But if we see percentage in throughout world then ranking below.
1: France
2: Eurogoe
3: United States of America (USA)
France:
In France, according to population every citizen drink 2.15 Liters percentage.The biggest amount of world.
Eurogoe:
1.77 Liters per person.
America:
1.41 Liters per person.
India is at Number 9 with the percentage of 1.41 Liters per person, no doubt its huge amount for more than 1000,000000 Population.
Islamic Super Power Pakistan is at number 35 with the percentage of 0.04 Liters per person.
Euro Monitor Published the List of most drinking 37 Countries but its very interesting thing that last Country in this list is China with 0.02 Percentage, The Number one in Population Throughout World.
If you have More Info Please share with us in below comment BOX.